What to Expect During Your First Visit
From the minute you walk through the door to the minute you walk out, expect to feel comfortable, relaxed, and accommodated. Everyone on our staff from the administrators, to the hygienists, to the doctors themselves work in tandem to ensure that you have a positive experience. In addition to our professional expertise, our staff believes strongly in the principles of customer service. That means you, the patient, always come first. If there is anything we can do to improve the quality of your visit, don't hesitate to ask.
There are 3 essential steps towards receiving orthodontic treatment at our office:
Initial Exam

3D records session

Treatment conference
Save Time! Click here to receive our new patient information form.
Get in Touch
We welcome you, as you consider choosing Quintero Orthodontics. And if you don't find what you're looking for, please do not hesitate to contact our office.
Office Hours
Mon           12PM-6:30PM
Tue - Fri     8AM-5PM
Step 1: The initial consultation.
The purpose of your first introductory visit to our office is for you and Dr. Quintero to become acquainted, to see our office, meet our staff, and receive an initial orthodontic examination. This initial exam is complimentary, meaning THERE IS NO CHARGE for the initial orthodontic exam. This is a very important get-to-know-you visit where you or your child and Dr. Quintero meet each other. You will then be screened for orthodontic needs, discuss possible options and best timing for treatment if any. If treatment or further studies are indicated, Dr. Quintero will then recommend a records or diagnostic session as the next step. No records, x-rays or photographs are taken as part of this initial consultation.
Step 2: 3D Records – a Diagnostic Session.
Comprehensive treatment begins with a complete understanding of your particular case through collecting the best diagnostic data. Historically, orthodontic specialists take RECORDS which consist of at least 2D x-rays, photos and models of your teeth. Our in-house office records session now consists exclusively of 3D (Three Dimensional) diagnostic information. If indicated, 3D orthodontic records also known as a diagnostic records session can be scheduled for a separate day (usually takes 15-20 minutes) in our office or if you are ready and we have time on our schedule, records can be taken the day of your initial visit. There is a charge for the 3D records or diagnostic session. So if you think you may want records the same day of your initial visit, please be prepared for payment of the records that day.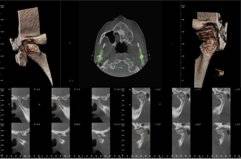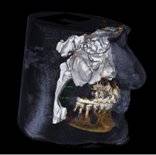 Step 3: Treatment Conference with Dr. Quintero
Your orthodontic treatment is a big investment in many ways and requires careful thought and study of the diagnostic records by your orthodontist. We have found that if proper time and attention to detail are spent upfront in analyzing the records and designing your or your child's treatment, then the actual execution of treatment will flow much more efficiently and predictably. This information will be summarized for you during a one-on-one session with Dr. Quintero in a separate appointment all-together called a TREATMENT CONFERENCE. The treatment conference is typically around 1 hour long and usually takes place 1-2 weeks after 3D record are taken, and processed. For more information on our diagnostic session please click the face: A well informed patient makes a great patient which is key not only to a successful result, but to a positive patient experience throughout treatment. During the treatment conference, case details will be discussed as well as the risks, benefits and alternatives to orthodontic treatment. We encourage your family to be present for the treatment conference. THERE IS NO SEPARATE CHARGE FOR THIS VISIT. Furthermore, our systematized 3D imaging approach is consistent throughout your orthodontic treatment in our office. All of your interactive CBCT data is displayed on our privately viewed monitors at all times during each of your orthodontic appointments so that treatment decisions are always accurately executed in 3D! During your treatment in our office your progress will be evaluated with a new set of interim or progress records as needed. A final or post treatment records survey will also be performed to register, analyze, and discuss final results with you at another private post treatment session with Dr. Quintero.
Save Time! Click here to receive our new patient information form.
Please complete this online form and submit it before your first appointment.