Orthodontics Services
Align Yourself in Excellence
Orthodontics Services in South Miami
Are you concerned about the appearance of your teeth? Do you experience pain in your teeth or jaw as a result of their natural positioning? Orthodontics care may benefit you. This aspect of health care specifically treats the teeth and jaw. Learn more about treatment options during a consultation with the professionals at Quintero Orthodontics
What Is Orthodontics?
Orthodontics is a specialized branch of dentistry. This type of oral health care is focused on addressing and improving the positioning of teeth and jaw. Misalignments or concerns that may be addressed include:
Center of upper and lower teeth do not line up (misplaced midline)
Crooked teeth
Crossbite
Crowded teeth
Gaps between teeth
Open bite
Overbite
Underbite
Uneven spacing between teeth
How Could I Benefit from Orthodontic Treatment?
Malocclusion is a mispositioning or alignment of the lower or upper teeth. Orthodontics are most often recommended to those experiencing malocclusion or misaligned teeth. Two of the most common benefits associated with orthodontic treatments include a straighter, healthier smile and a boost in confidence. However, orthodontics may offer additional benefits to overall health as untreated malocclusion may impact your health.
It is important to approach all aspects of orthodontics with realistic goals and expectations as well as to remember results will vary for each person, concern, and treatment.
Common treatment options include braces, aligners, or similar appliances. While many of these treatments are used to address an existing conditions, they may be used to prevent the worsening of a condition or concern. A consultation with us can help you best fully explore and understand your options.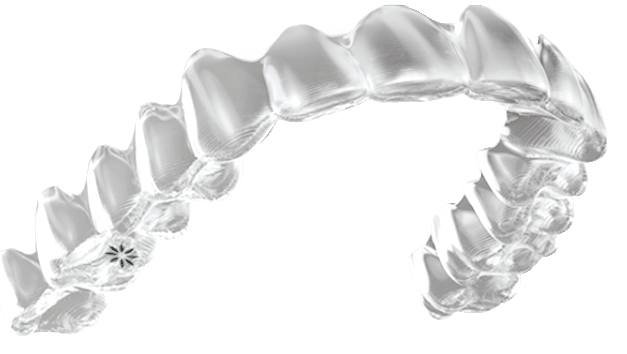 The Invisalign® Difference
Invisalign® is a modern approach to straightening your teeth. It uses a custom-fit series of aligners created for you – and only you. These plastic aligner trays are smooth, extremely comfortable and just about invisible. You simply wear them over your teeth. Over time, these aligners will gently move your teeth into place.
Braces behind your Teeth
Completely hidden behind your teeth INBRACE is the truly invisible way to a better smile. Plastic aligners cover your teeth on the front and the back. INBRACE is behind your teeth only and not in the front so nobody can not see them.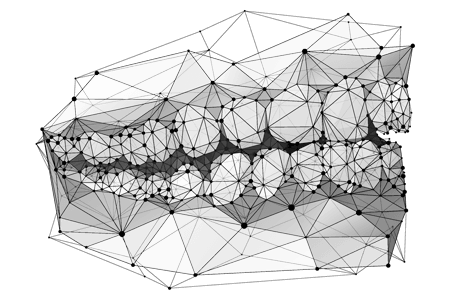 Dental Facial Orthopedics
Dental facial orthopedics is a treatment protocol which involves changing the shape, size and relationship of the bones in the jaw and face, normalizing the growth of a patient's bone structure to repair imbalances of the face and jaw.
3D & Airway Treatment
Our office is committed to ensure utmost patient comfort and exquisite results with the least amount of treatment time possible. 3D diagnosis is now Standard of Care at Quintero Orthodontics through the use of Ultra low dose Cone Beam Computerized Tomography (CBCT).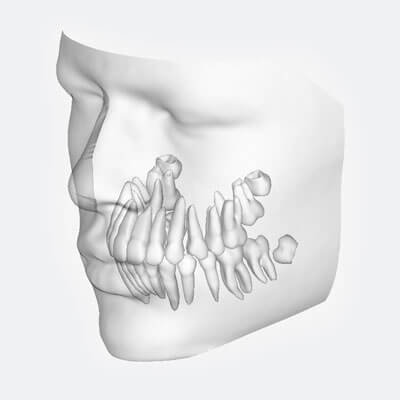 Facial Structural Treatment
Orthodontics alone can correct bite problems when only the teeth are involved. If the jaw bones are not aligned then Orthognathic procedures should be considered.
100% Digital Orthodontics
There are no impression materials to deal with, and no multiple visits to get the process started as models are made. Digital scanning takes care of all that with precision that cannot be matched.